Here at Flaherty's Flooring America in Cypress we carry an exclusive line of Karastan products. Founded in 1982, the Karastan brand features luxury carpets, stunning hardwood floors, and unique luxury vinyl styles.
Why Karastan?
The Karastan brand is unique as they offer rugs and flooring styles inspired by a blend of tradition, works of art, nature, and modern designs. Using only the best materials, Karastan rugs and carpets carry the natural durability of New Zealand wool alongside nylon's stain resistance. Their beautiful collection of wood and luxury vinyl floors strikes a balance between natural tranquility and timeless, durable flooring.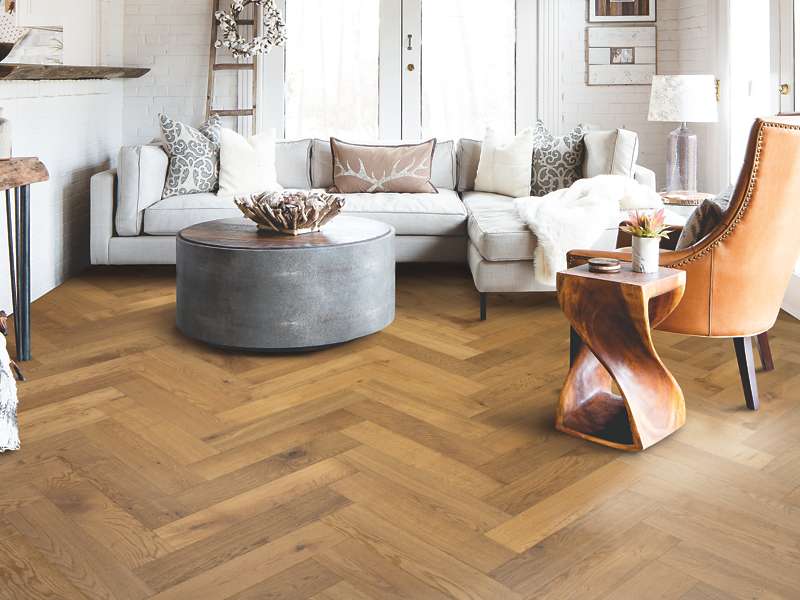 Karastan Hardwood
Karastan carefully handpicks their wood floors and draws inspiration from forests across the world. Their BelleLux hardwood line of products showcases European oak and maple trees that boast inspired designs, flawless craftsmanship made from long-lasting materials.
Karastan Luxury Vinyl
The Karastan wood-look luxury vinyl collection offers stunning visuals and livable hardwood looks designed with a multilayer construction that resists water, scratches, and dents. Their LuxeCraft line is inspired by weathered barn wood, refined forest, and treasured grove looks.
Karastan Carpet
Karastan carefully crafts their well sought-after carpets with a sturdy solution branded from their exclusive SmartStrand Forever Clean line. Built to handle your pet's toughest household messes, the SmartStrand Forever Clean line makes the perfect carpet for homeowners with pets. This carpet combines lasting durability with lifetime built-in stain assurance that will never wash or wear off, making it the ideal choice for your busy lifestyle.
Check out our full line of Karastan products by visiting our Flaherty's Flooring America location in Cypress, TX today.